I'm passionate about encouraging pastors to pursue personal and professional health so that they can lead and grow healthy, life-giving churches.
My desire is to work alongside pastors and churches to help shape their ministries and develop the structures necessary for implementing their stated goals and visions for maximum kingdom impact and regional influence.
I love to serve, equip and inspire pastors and their leadership teams by offering fresh insight, detailed strategy, renewed passion and specific plans for improved health so they can effectively implement their visions and their church members can prosper and mature.
Ed Funderburk
Born in Tennessee, raised in north Louisiana, and having lived most of his adult life in Texas, Ed has served on the pastoral team of five churches since graduating college in 1984. In those churches, he has held various pastoral positions including youth pastor, worship pastor, single adult pastor, adult education pastor, ministry staff pastor, ministry administration pastor, and executive pastor.
For over 14 years (2003-2017), Ed served on the pastoral team at Gateway Church in DFW. During his time there, he helped put in place many structures and processes to accommodate Gateway's dynamic growth. His primary assignment at Gateway was overseeing a nationwide ministry to pastors and churches, which offered quarterly seminars and an annual conference for thousands of pastors and church leaders.
Over the past 20 years, Ed has consulted nearly 400 churches throughout the nation. He's served churches of all sizes and denominations – both charismatic & traditional – church plants as well as established churches. Ed has extensive experience assisting churches in all situations – whether a church is growing dynamically, plateaued in its growth, or in steep decline. 
An avid and loyal sports fan, Ed cheers for the Green Bay Packers, Milwaukee Brewers, Milwaukee Bucks, Wisconsin Badgers, Tennessee Volunteers and Marquette Golden Eagles.
Family
Married for 35 years, Ed and Bethani have two amazing adult sons.
Their older son, Josiah, is husband to Jenna and father to Evelyn, Charlie, Max, and Sunny Beth (the world's cutest grandchildren). Josiah is a pastor with Gateway Worship. He is a gifted songwriter with strong administrative and leadership abilities. Jenna works for a medical freedom non-profit, ICAN, where she oversees development and special projects related to their educational outreach news show.
Their younger son, Levi, serves on the Audio-Visual team at Children's Health in Dallas. He loves and excels in all things technology related.
Bethani Funderburk
Born and raised in north Louisiana, Bethani grew up attending church every time the doors were open. Her passion for teaching the Bible began while she was still in high school. After college, she met and married Ed and worked alongside him in youth ministry for several years.
Bethani has served in many roles over the past 35 years and considers her role as mother to Josiah and Levi to be the greatest investment of her time. In addition to homeschooling them for 12 years, she enjoyed leading small groups, training small group leaders, planning pastors' wives events, facilitating relationships among pastors' wives, speaking at women's events, and leading a weekly Bible study for 200 young women.
Combining her quick sense of humor with her unique insight into God's Word, Bethani loves to share with others how simple and rewarding a relationship with Jesus can be. The rich depth of God-centered friendships with other women throughout her life drives one of the deepest desires of her heart: for all women to feel connected to God and to each other so that they can experience the blessings of true Christian community.
Bethani is a certified Enneagram Coach. She enjoys traveling to assist both church and business teams in understanding their unique God-designs and how to most-effectively relate to and interact with one another. More information can be found at
 

bethanifunderburk.com.
Access to 

Conversations with Bethani

 is included in all Coaching packages. An excellent listener, confidant, and counselor, Bethani is experienced and available to assist pastors' wives with the unique challenges that accompany life in ministry.
Marcus Brecheen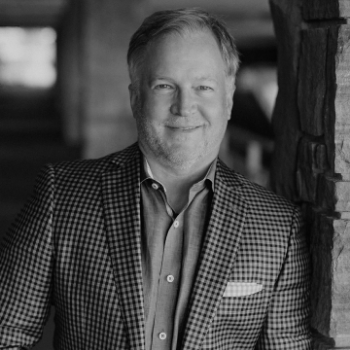 Marcus Brecheen has been in ministry for thirty-three years. He studied business in college and earned a degree in finance and then an MBA. He spent the first part of his career in the marketplace negotiating contracts. While serving at a local church, he felt a desire to transition into full-time ministry. He attended seminary and earned a master's degree in theology while serving in the college ministry at his local church. He spent eight years as a Senior Pastor, followed by almost twenty-two years on staff at Gateway Church in a variety of executive level roles. Marcus and his wife, Lexa, have five children: Macey (and her husband, Caleb Mucklow), Bethany, Seth, Cole, and Brielle.
Tim Gilligan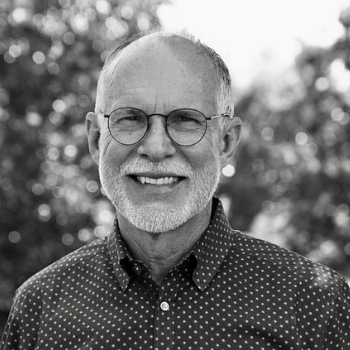 Lead Pastor
Meadowbrook Church
Ocala FL
Timothy Gilligan, along with his wife Alicia, is the founder of Meadowbrook Church. For over three decades, he has continued as Lead Pastor, as he and his wife passionately share the truth of God's Word. Tim earned his BA in Theology and Ministry from Sterling College, a Master of Arts in Ministerial Leadership from Southeastern University, and his Doctor of Ministry from AGTS. He resides in the peaceful horse country of Ocala, where they have raised five children and have four grandchildren.
Jerry Lawson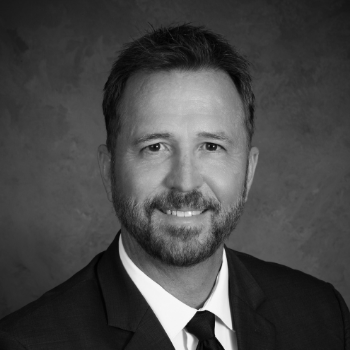 Lead Pastor
Daystar Church
Cullman AL
Jerry Lawson has distinguished himself as a premier church leader in the state of Alabama. His obvious passion for the local church is apparent in all that he does. In January of 2002, Jerry and Leslie Lawson launchedDaystar Church in Cullman, Alabama with a core of less than 100 people. Since that time Daystar has seen unprecedented growth. Today, with a congregation of several thousand, worshiping across five campuses, Daystar continues to grow rapidly, reaching those overlooked by most churches. Pastor Jerry currently mentors hundreds of churches through 24toDouble and provides free training to thousands more every year in more than 21 countries. Pastor Lawson continues to be in demand as a guest speaker and trainer both nationally and internationally, particularly on the subjects of leadership, church growth, and church revitalization.