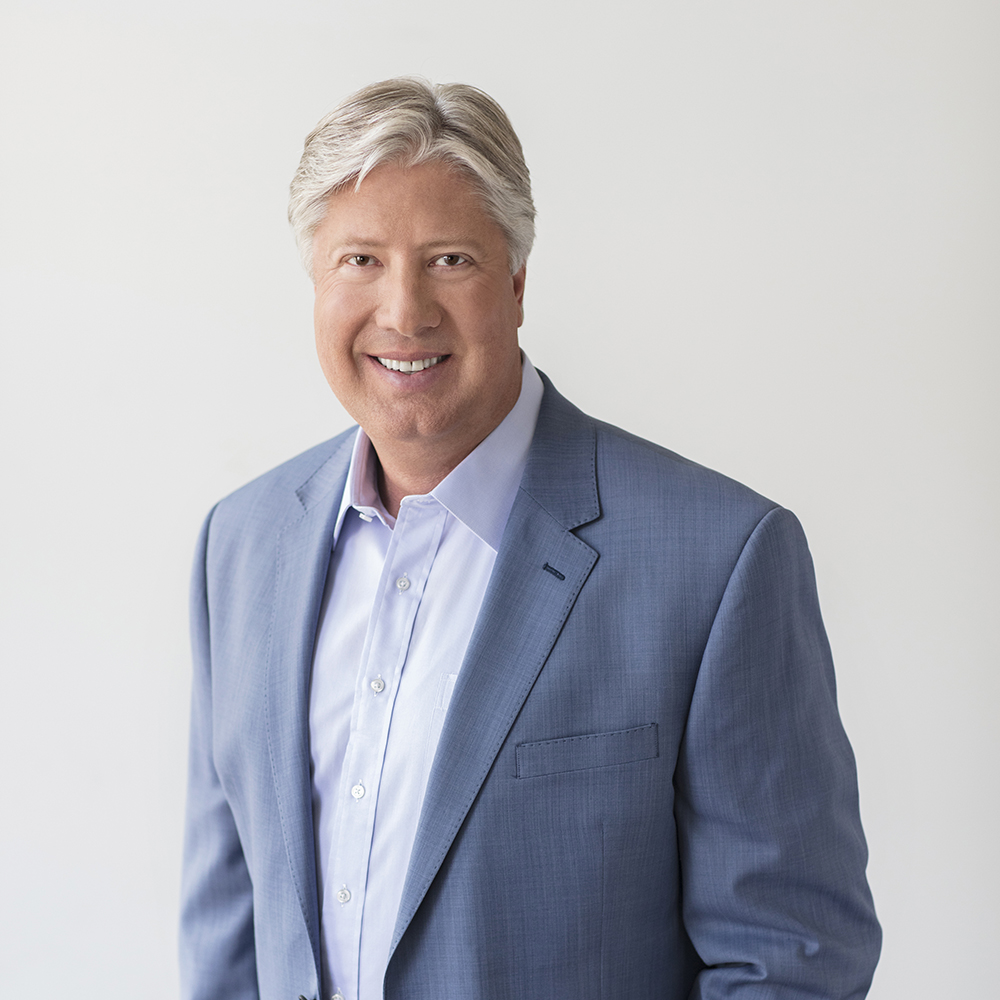 Robert Morris | Senior Pastor | Gateway Church | Southlake, TX
It is my privilege to recommend Ed Funderburk for your consideration to help your church. I have known Ed and his wife, Bethani, for many years. Our roots go back to when we attended college together.
For more than a decade, Ed worked closely with Gateway's affiliated and partner churches. He has consulted with, served, and assisted more than 300 churches across the country. He has demonstrated exceptional abilities to help churches work through tremendously difficult situations at all levels of their organization to reach Spirit-led decisions.
Read More
What Leaders Are Saying About Us
"I want to recommend that you consider having Ed come and meet with you and your leaders - come and speak to your congregation. He's a tremendous gift. He's a wealth of wisdom, resources and knowledge."

Jay Stewart

Senior Pastor | The Refuge Church | Charlotte, NC
"Pastor Ed has come to The Refuge many times. He has spoken to our church. He's met with our staff and key leaders. He has helped guide us through some of the challenges that all churches face."

Jay Stewart

Senior Pastor | The Refuge Church | Charlotte, NC
"I believe Ed is one of the best in the game and I thank God for him and what he adds to the body of Christ."

Dino Rizzo

Executive Director | ARC Churches | Birmingham, AL
"For more than a decade, Ed worked closely with Gateway's affiliated and partner churches. He has consulted with, served, and assisted more than 300 churches across the country."

Robert Morris

Senior Pastor | Gateway Church | Southlake, TX
"Each time Pastor Ed has been on our campus, we've seen extraordinary results. More important is the friendship that has developed between us – that level of trust – knowing there's somebody I can call to get wisdom and coaching during difficult situations."

James Sunnock

Senior Pastor | Victory Life Church | Battle Creek, MI
"If you invite Ed to your church, he'll teach, he'll train, he'll inspire you, but he'll see something you don't see and he'll challenge you to make it better."

Jerry Lawson

Lead Pastor | Daystar Church
"The things that Ed spoke to me – the wisdom he gave me – allowed us to navigate a very difficult season. Seven years later, we have tripled in growth. Our church is healthier than it has ever been."

Matthew Johnson

Lead Pastor |The Tree Church| Lancaster, OH
"Ed has demonstrated exceptional abilities to help churches work through tremendously difficult situations at all levels of their organization to reach Spirit-led decisions."

Robert Morris

Senior Pastor | Gateway Church | Southlake, TX
"Not very many people have Ed's unique ability – with passion, intellect, and experience – to connect with a local church on such an intimate, personal level and help them navigate through some really tricky territory."

Scott Shepherd

Lead Pastor | Cornerstone Church | Athens, GA
"I want to encourage you to pick up the phone and make a connection with Ed. Taking that step has made all the difference in our ministry here."

James Sunnock

Senior Pastor | Victory Life Church | Battle Creek, MI
"Ed loves the Church and enjoys working with those who serve in ministry. He is a friend, encourager, and confidant to many pastors."

Robert Morris

Senior Pastor | Gateway Church | Southlake, TX
"Ed Funderburk is one of the most amazing and unique personalities I've ever met. His gift set and what he's able to do in the local church is like no one I've ever met. I thank God for him every day."

Jerry Lawson

Lead Pastor | Daystar Church | Cullman, AL
"Ed has an exceptional capacity to serve the pastor and the local church as he brings his experience, his knowledge and his gifting together to help guide and assist in unique ways that I have not experienced from other consultants."

Tim Gilligan

Senior Pastor | Meadowbrook Church | Ocala, FL
"Ed is a friend. He's guy who just gets church. He understands the power and value of a healthy church. He's a connector. Ed is a gift to the body of Christ. I believe you'll find that Ed is a great gift to you as well."

Scott Shepherd

Lead Pastor | Cornerstone Church | Athens, GA
"Ed's friendship has really made me better – he's been a source of encouragement to me. I hope you'll connect with him so that you can experience the friendship I've enjoyed for many years."

Jeff Little

Lead Pastor | Milestone Church | Keller, TX
"As I was making the transition from the corporate world into ministry, several people pointed me to Ed Funderburk. They said he had lots of experience helping churches and helping people. Man – what an understatement that was!"

Curtis Woodliff

Executive Pastor | High Ridge Church | Fort Worth, TX
"Ed is able to listen and offer objective feedback with possible solutions to issues that every pastor and church face. In fact, many of the churches he has assisted over the years have experienced dynamic growth and increased health."

Robert Morris

Senior Pastor | Gateway Church | Southlake, TX
"If you're looking to solve some practical problems in your church, I want to recommend Ed."

Jeff Little

Pastor | Milestone Church
"Ed is truly a pastor's ally. Ed loves pastors and he loves the local church. Every pastor and leader needs to be connected to someone like Ed. You can trust that he will serve you well."

Tim Gilligan

Pastor | Meadowbrook Church | Ocala, FL